Afrobanger Producer Pack Vol 3 [Gold Edition]
The Complete Afrobeat Sample Pack
Licenses Sold: 257
Licenses Sold: 257


*Afrobanger Vol 3 is a limited release - only 500 licenses available
(First 50 purchases receive Free Gifts)
AfroBanger Vol.3 Drum Loops Collection
$70
AfroBanger Vol.3 Melody Loops Collection
$90
AfroBanger Vol.3 Guitar Loops Collection
$75
AfroBanger Vol.3 Percussion Loops Collection
$50
AfroBanger Vol.3 Drum Rolls & Fills Collection
$50
AfroBanger Vol.3 One Shot Collection
$30
AfroBanger Vol.3 Vox Collection
$40
AfroBanger Vol.3 MIDI Melody Collection
$60
AfroBanger Vol.3 Talking Drums Collection
$50
Afrobeat Producers $50 Gift Card
$50
BONUS* Afrobeat Producers Vocal Mixing Presets
$100
BONUS* AfroBanger Vol.3 Fx Collection
$10
BONUS* Music Producers Money Secret
$100
BONUS* Afrobeat Artists Cartoon Artworks
$50
BONUS* Afrobeat Project Files
$50
variant is: ProductVariantDrop
variant is: 7465978069156
variant is:
LEGENDARY PRODUCER 'DON JAZZY' REVIEWED THE AFROBANGER VOL. 3 PRODUCER SAMPLE PACK
The Complete Afrobeat Sample Pack
Drag and drop the highest quality samples and easily make your tracks sound like the pro's!
The Afro-Banger Vol 3 Golden Edition  is an enormous collection of our greatest and hardest hitting loops.
We put our team together to make the most exceptional sample pack we have ever created in history. The Afro-Banger Vol 3 Golden Edition is very much unlike the predecessors (Afro-Banger Vol 1 & 2).
We take pleasure in the fact that this is a monstrous pack that any producer would ever need to make the quality Industry type standard beat. The pack has everything you need with Premium Drum loops, professionally recorded Guitar Samples, Placement Ready Melodies, Inspiring Vox and chops, top-notch Drum one-shots and not to even talk about the numerous Bonuses that are attached to getting the pack.
The Afro-Banger Vol 3 Golden Edition is so much like having an ocean of sample libraries ready to fit into any type of track you would want to create.
The licensing rights you would enjoy with the Afro-Banger Vol 3 Golden Edition include
 Streaming on sites like Spotify, Apple Music, YouTube, and SoundCloud
Beat lease sales on Airbit, Beatstars, Soundee etc.
Placements with Artists and Labels
100% Royalty-free on all the Samples.
Afrobeat Producer's Biggest Collection Of 100% Royalty Free Drum Loops
---
When a single drum loop serves as your sole source of inspiration, it is truly amazing. We were mindful that having the ideal choice of drum loops available was essential to building banger tracks.
This has a variety of unique drums, rhythmic percs, live shakers, and provides more textures for creative ideas. The drum loops in this collection each have their own unique sound and were created to have a hard-hitting mix process. These loops have all been processed and are prepared to be included in any project.
An added advantage is that for every drum loop added in these categories, there are stems track-outs available all labeled with their BPM.
Therefore, Afro-Banger Premium Drum Loops contain everything you need, whether you want to add full drums or more textures to a beat.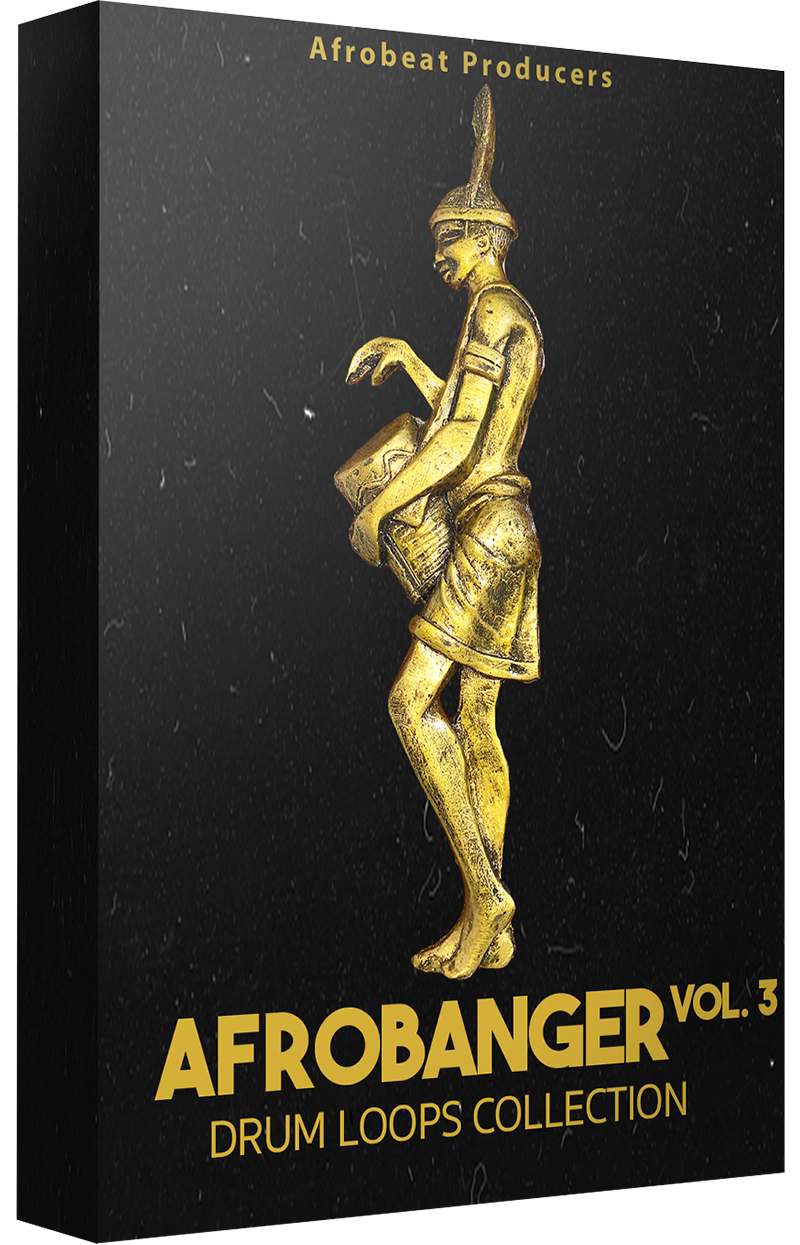 Melody Loops Collection
AUTHENTIC AFRICAN MELODY SOUNDS
Placement Ready Melodies Created To Fit In Every Mood!
---
When it comes to creating melody samples, our team of the Best Loop Makers factored in the fact that melodies have a lot in common with conveying emotions. With melodies it is easy to convey how you feel. That's why the Afro-Banger Premium Melodies have so much essence in them.
And the best thing is that they can take various stem track-outs of the melodies and create some incredibly original songs that fit your style.
Each Melody has all the stem track-outs and have their Key and Bpm Info as an added advantage to help it suit your style.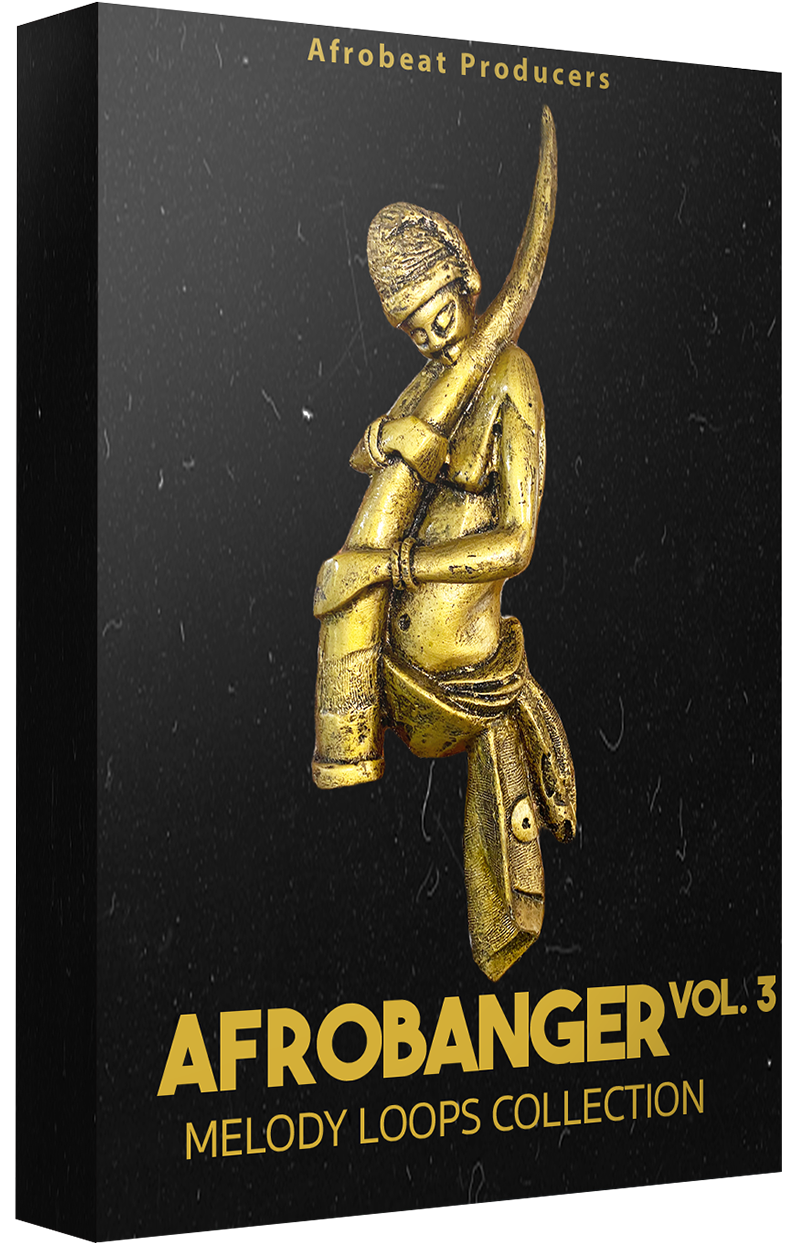 AfroBanger Premium Guitar Loops Collection
Melodic African STrings sounds
The Highest Quality African Guitar Loops!
---
Guitars are very essential in Afrobeats. Its strings contain very melodic tunes that can sway your listeners easily.
This collection has an impeccable volume of organic melodious guitars that give you that ethnic African feel. If you are really looking into making unforgettable beats, these melodies in the Afrobanger Vol 3 would be your best bet.
Each included guitar sample also includes the original stems and also the Bpm and key info, allowing you complete creative power over each loop.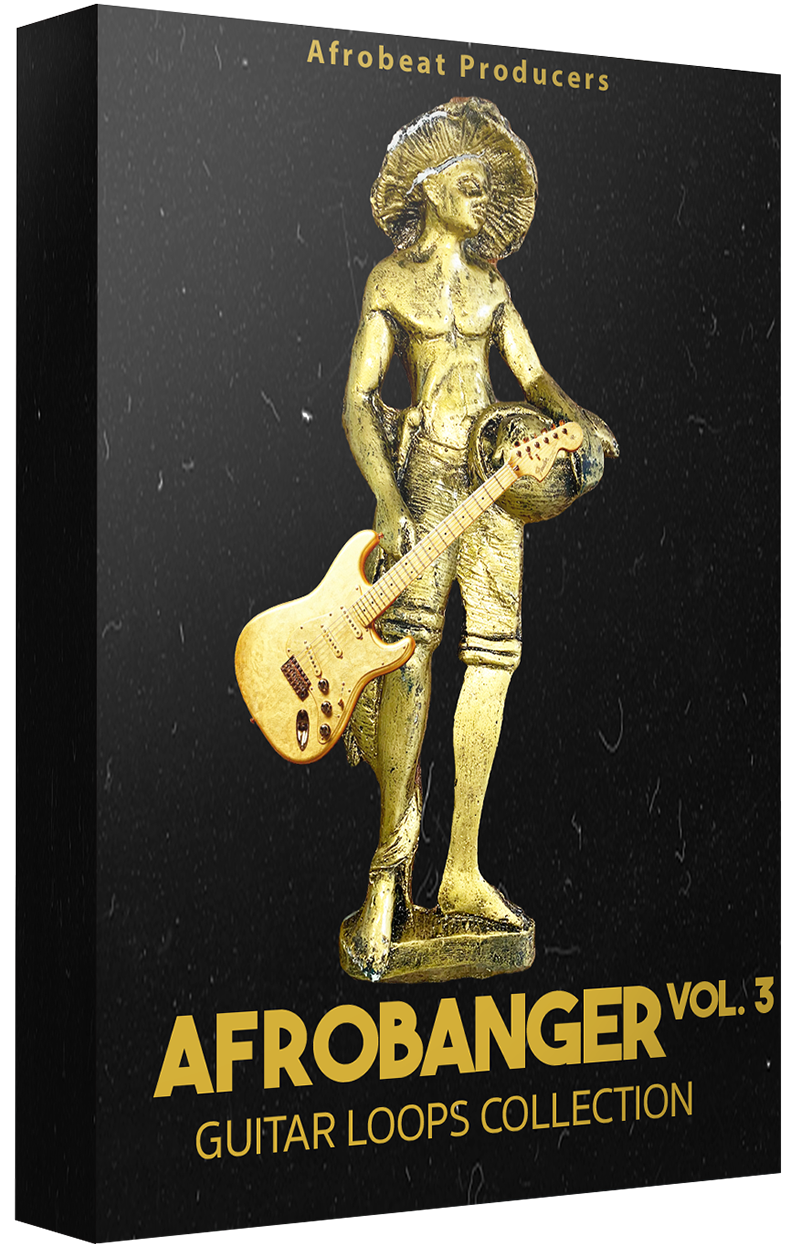 AfroBanger Percussion Loops Collection
African Grooves and rtyhmic percussion sounds
Afrobeat Percussion Loops
Rhythmic African Percussion Loops
---
Sometimes all the differences you might need in your beats are just a touch of some percussion loops.
This has very tasteful percussion loops that give room for you to build on them.
You can also use the percussion loops and flip them into any genre you have in mind and that way gives you ethnic reach.
With this comprehensive collection of unique percussion loops, you'll have everything you need to make your tracks stand out from the crowd!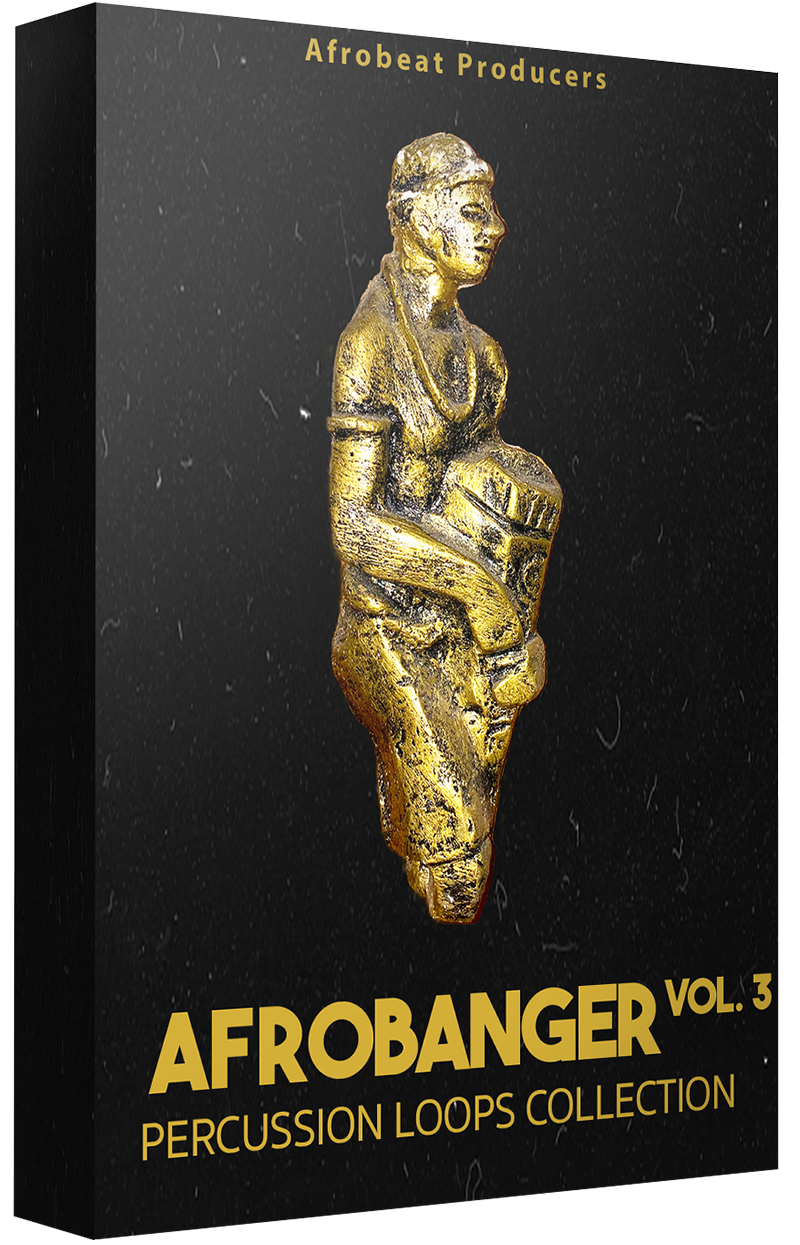 AfroBanger Drum Rolls and Fills Collection
Drums fills wey dey shake ground!
Addictive For Your Drops Transitioning!
---
Drum Rolls create amazing pauses and serve as nerves that connect hooks to verses.
Industry Producers have an amazing track record for coordinating their Drum Rolls and Fills into something that is so addictive when you hear that.
We have also gone that far to include rolls that are very addictive and would help in transitioning your beats to the next level.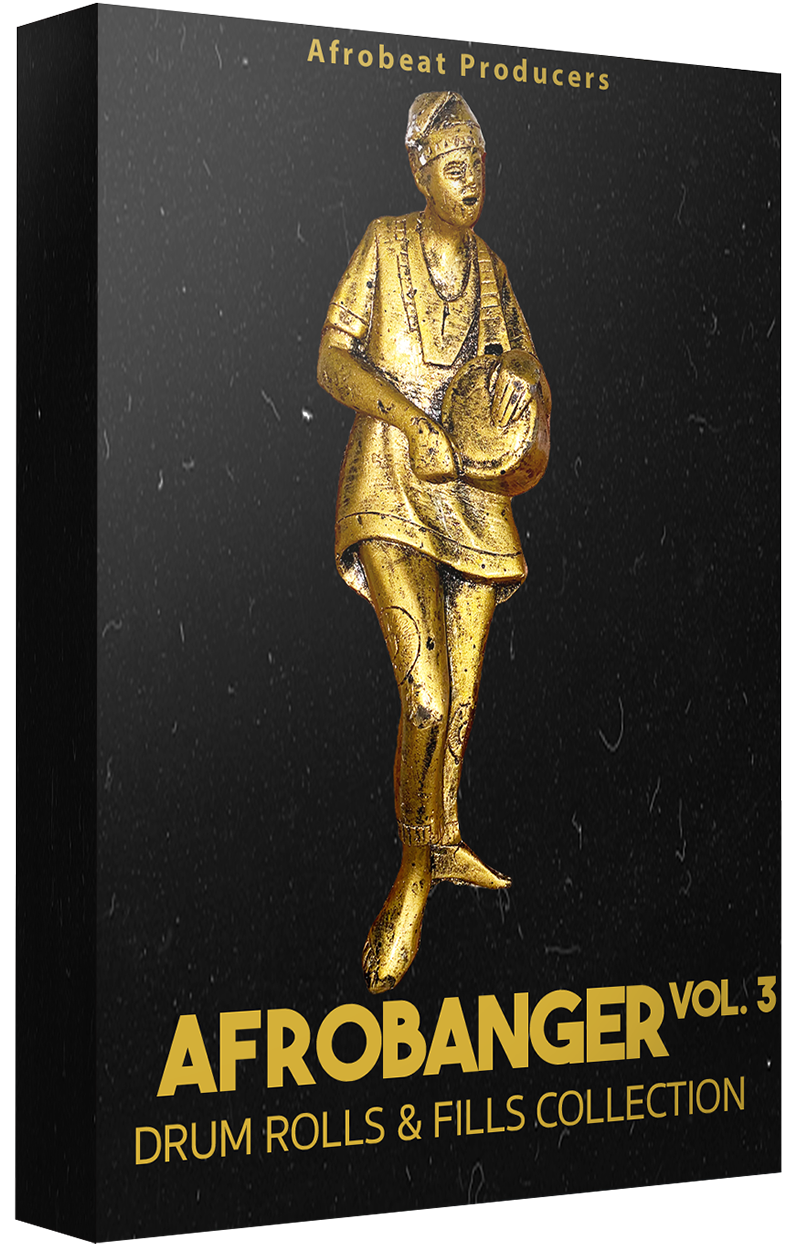 AfroBanger One Shots Collection
The Perfect One-shot Sounds to Trigger Original Creativity!
---
The one-shots consist of over ---- samples of the best organic one shot sounds.
These one-shots have gone through thorough processing and can help rewrite your favorite drum loops.
The Afro-Banger One Shots are particularly suited for next level drum programming. It contains a lot from nice Kicks, Snare, Hats, Perc one shot samples, congas, toms, shakers samples, Rims to also some tonal one shots and even more.
It gives a producer the edge to have good quality sounds for creative and original beat programming and construction.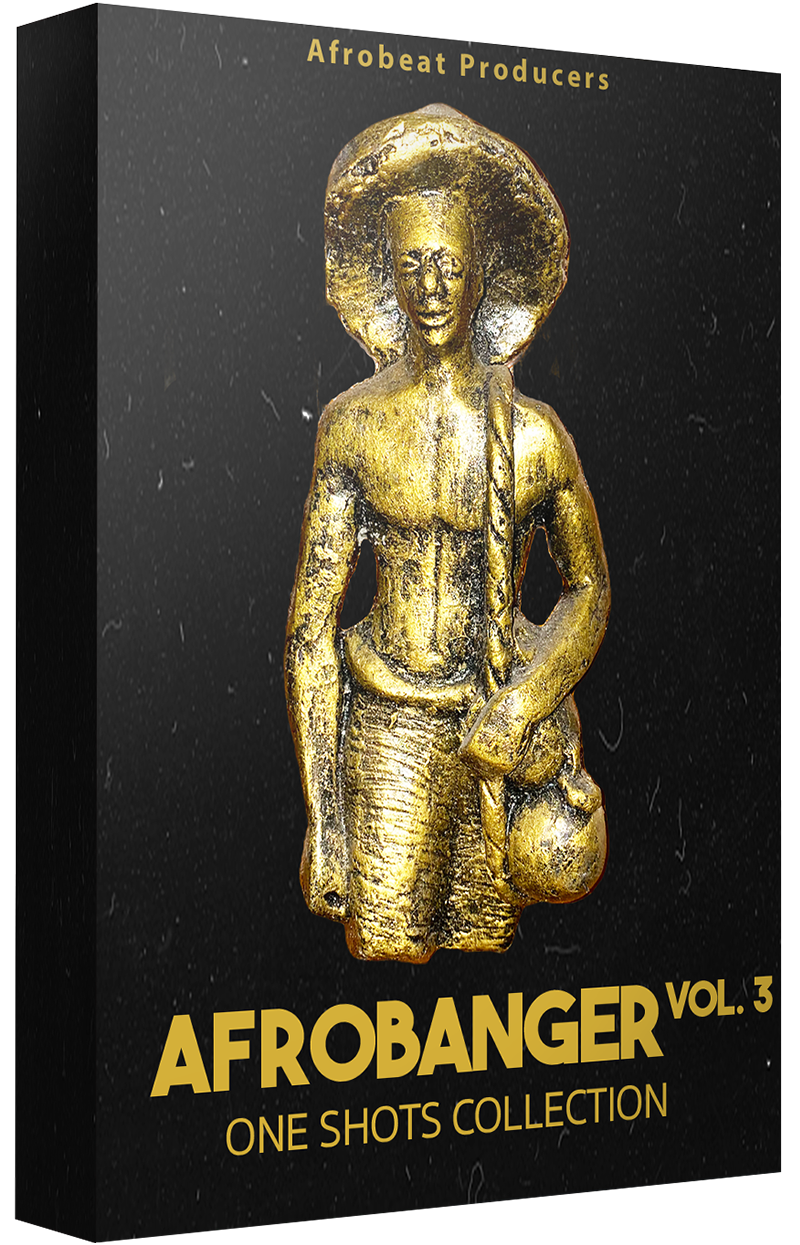 AfroBanger Midi Melody Collection
Eclectic MIDIs! that'll spark up your inspirations
---
This collection contains a huge number of MIDI files created by our team of top producers to work with a variety of styles and keys/bpms.
These blend seamlessly with the other parts of the Afro-Banger Vol 3 pack, and the MIDI compositions inside were created to assist you in creating your own hit recordings from scratch.
It allows the most possible room for you as a producer to be creative. These midis are handcrafted and sound professional on any DAW and Plugin you drag them into. 
These MIDI files are incredibly versatile.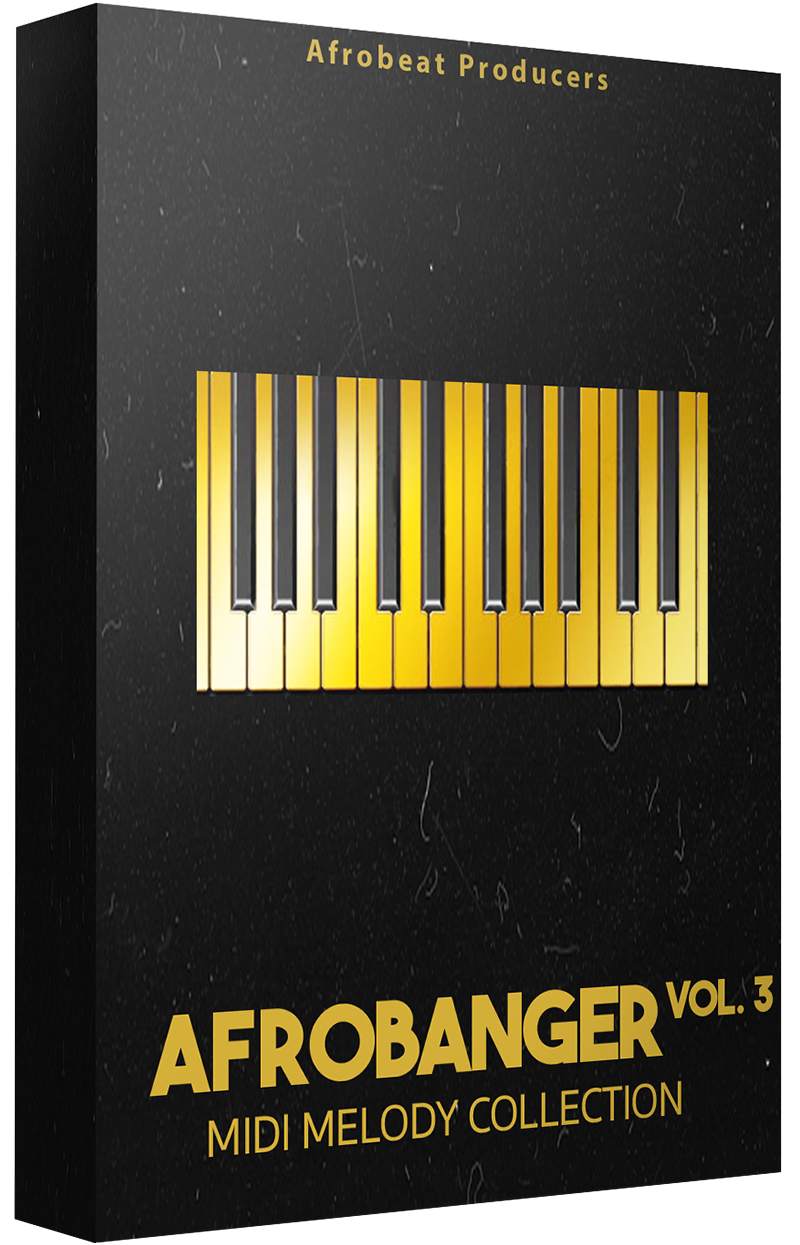 AfroBanger Talking Drum Loops Collection
A Special sounds for african sounds
Talking Drum Loops Collection
African Indigenous Authentic Drums
---
The talking drum is a West African drum with an hourglass shape whose pitch may be adjusted to simulate the prosody and tonality of human speech.
The Sango Talking Drum Loops Sample Pack is an Exclusive Feature of the Afro- Banger Vol 3 Sample Pack that is well labeled with the Bpm info.
This is a really recommended sample pack if you are trying to make a nice ethnic centric beat.  You would love the resonance and the energy it offers.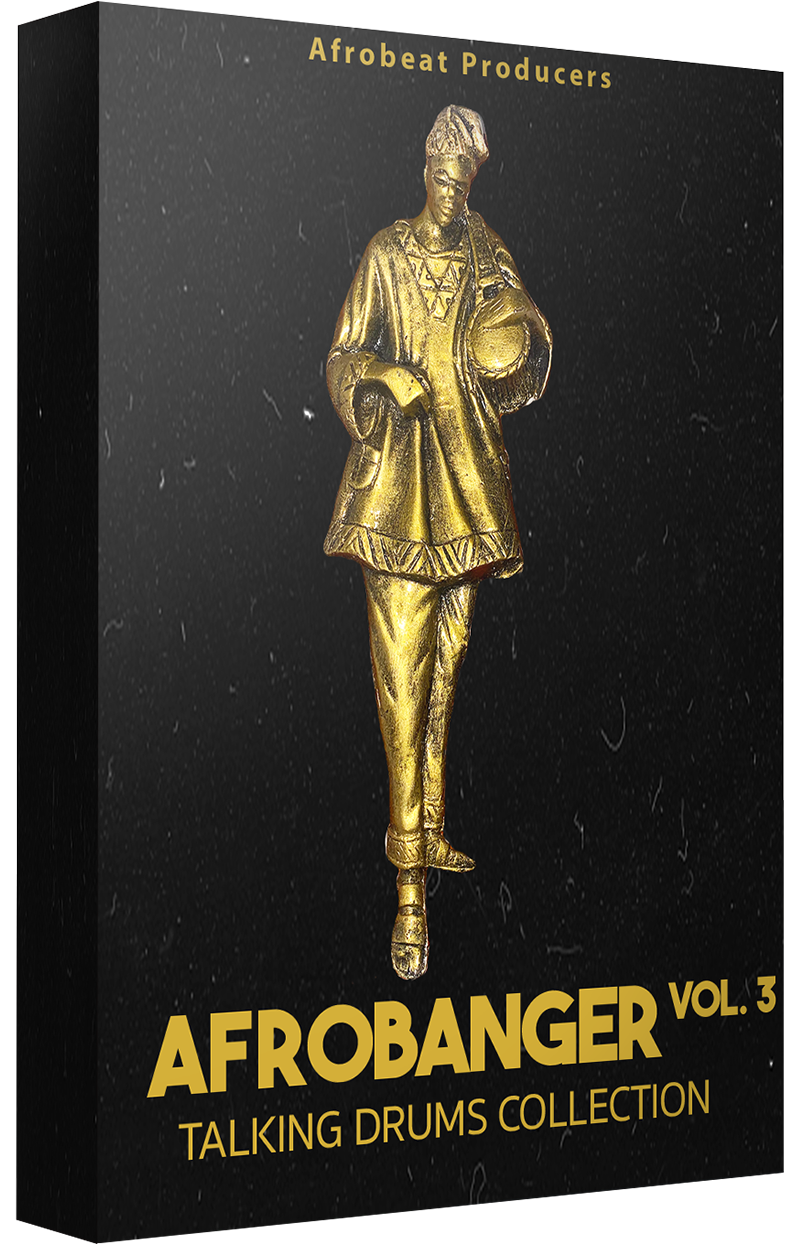 AfroBanger Vox Collection
Intense And Afro Spicy Vox!
---
The human voice has a unique ability to convey emotions to music in a way that other instruments just cannot.
However, finding highly qualified vocalists and singers might be difficult when it comes to obtaining the necessary recording, engineering, and song writing clearances.
And throughout the years, we've assembled our own team of expert vocalists from all around the world, so producers never have to worry about this.
Most of the Vox are drowned with effects so that they blend well with your beats. These types of vocal effects are peculiar with producers like Killertunes, Sarz, Mystro and Masterkraft. It gives your beat enough bounce for singers to get inspired with.
The bpm and key also have been put in place to give you a better guide for the usage.
*BONUS: AfroBanger Fx Samples Collection
Take your Sounds to the Next Level with Dynamic FXs
FXs with crazy Impacts and transitions
The Final touches count!
---
Sometimes it's simpler to complete 95% of a track than it is to complete the final 5%.
However, a track's finishing touches and minute elements are what actually set it apart.
This FX collection has everything you need to add subtle finishing touches to your track and move that last 5% of it to the right place.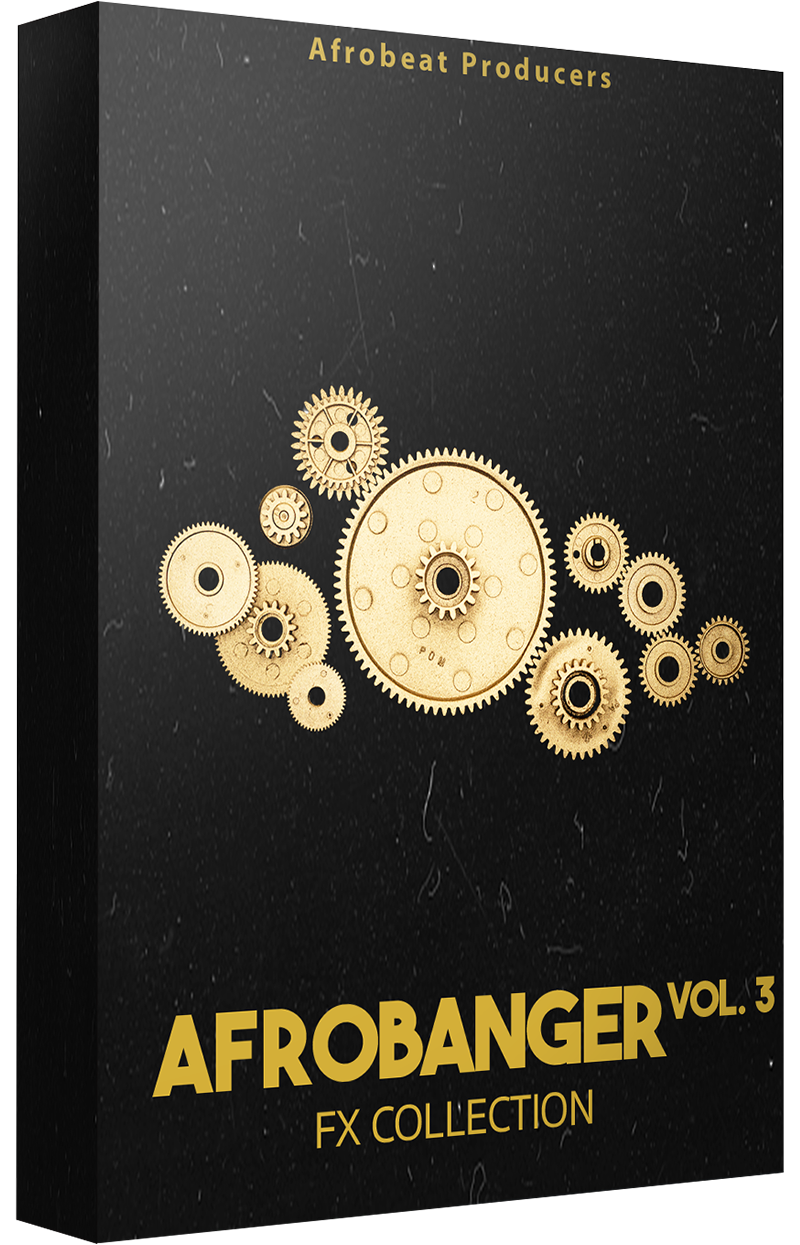 *BONUS: Afrobeat Vocal Mixing Presets Pack
Make high quality studio music mix fast
Afrobeat Vocal Mixing Preset Pack
Sound Professional in Seconds!
---
Have you been in a studio session with artistes and they record their vocals but they need to have a reference mix on their vocals. The Afro-Banger Presets Pack has the amazing feature of saving you all that stress trying to give a quick mix. The Preset pack goes further to give your vocal the sweet and lively essence it needs.
The vocals presets in this pack can be used only on DAWs like, FL studio, Logic Pro, Pro Tools, Cubase and Studio one.
These Vocal presets are sure to get you on the right path to mixing your artistes any time.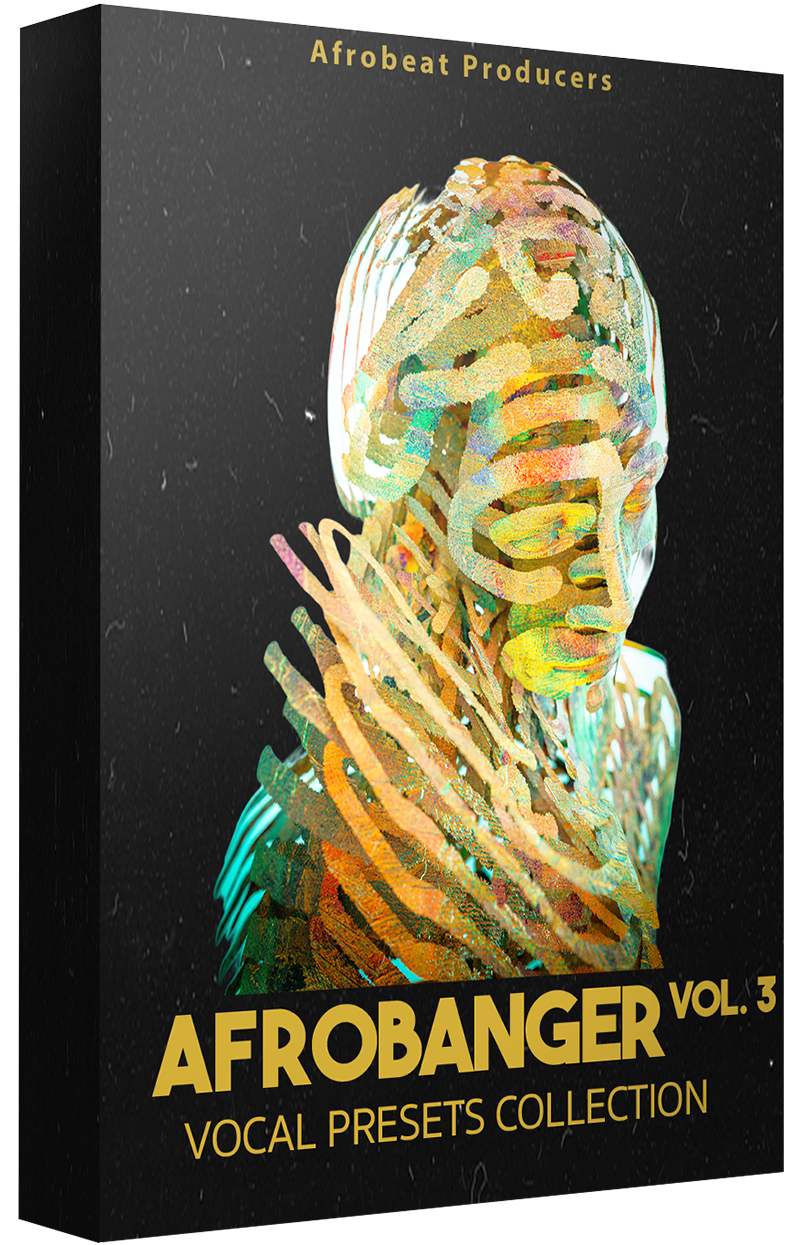 *BONUS: Producers Money Secret Course
Nobody will ever tell you this
Producers Money Secret Course
Make Beats and Make MONEY!
---
This is a working exclusive course designed by O.Y Productions that has helped several music producers from making zero dollars in a year to thousands of dollars. He shares his secrets in how he makes consistent sales and he does all of these in very comprehensive videos.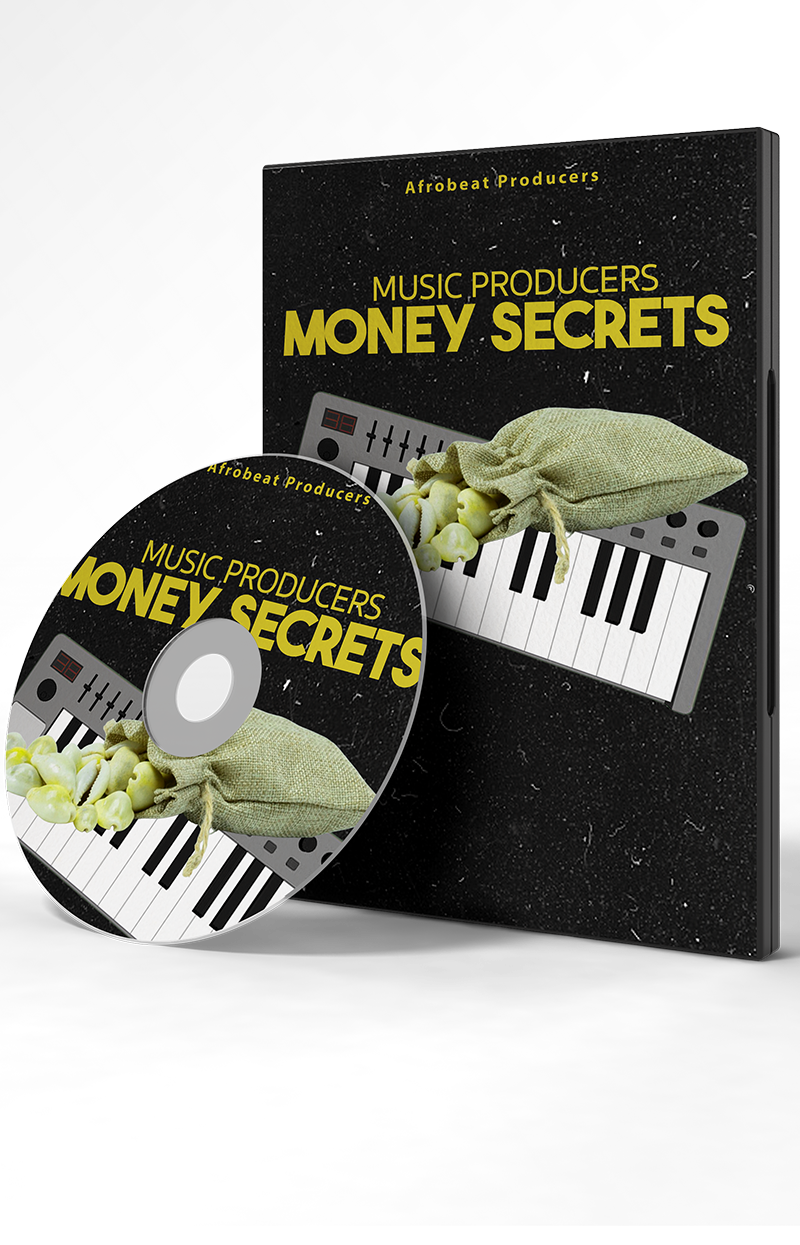 *BONUS: Afro-Banger Project Files
Learn the Cheat Codes of A-list Producers
---
We made different Project files to help producers have leverage on how to use the AfroBanger Vol 3 effectively. It is strictly designed for educational purposes only and not for reproductions.
These project files will be very helpful if you're an afrobeat music producer. It demonstrates Afrobeats production process structure, applying effects Drum Setup and Mixing effects we used. Best believe this added advantage would go a long way to ensuring you become better at your music production.
The Project files are in Ableton, FL Studio and Logic Pro.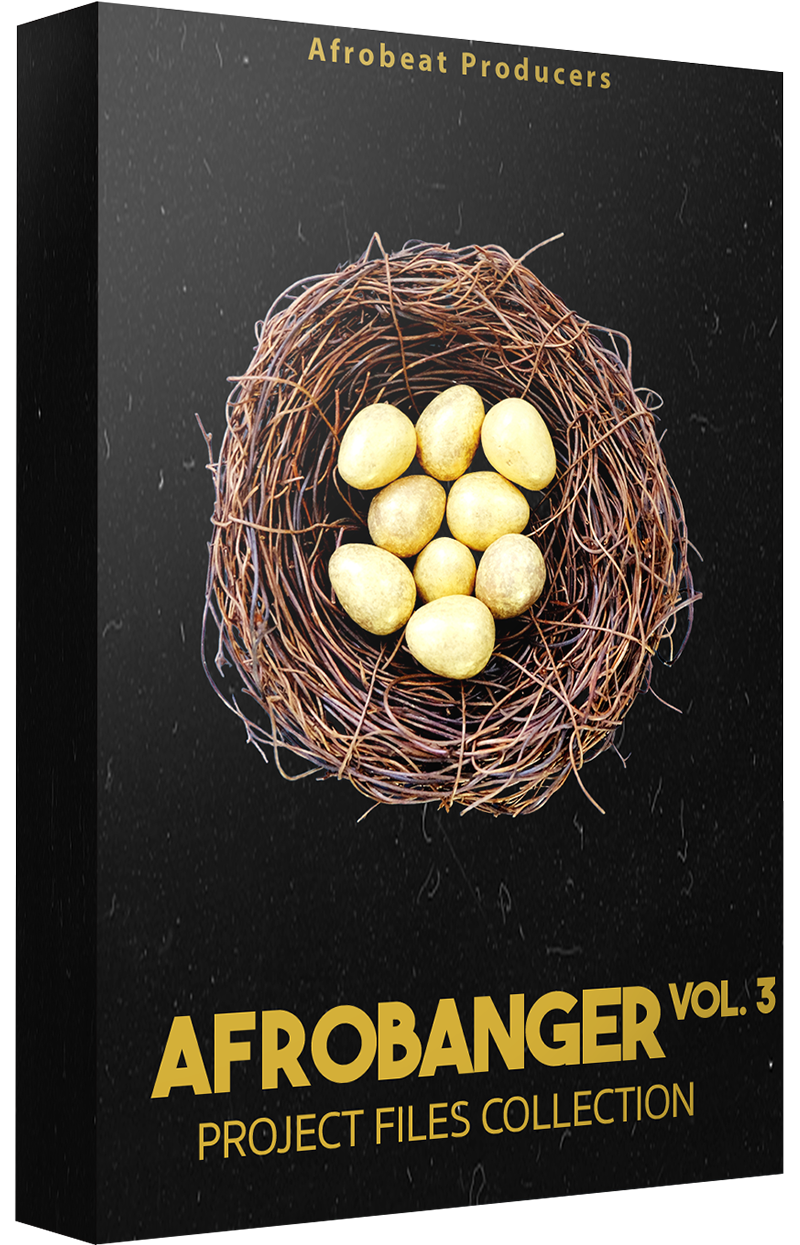 *BONUS: Afrobeat Artist Artworks
A Gallery of HQ artworks for beat sales
Afrobeat Artist Artworks Cartoon Artworks and Backgrounds
Collections of HQ Royalty Free Artworks
---
We also have added an amazing collection of Royalty Free artworks that are created to help you get the best out of your artwork designs. You can also use this artworks for your beat uploads. They include some nice cartoon artwork of your favorite Afrobeats Characters.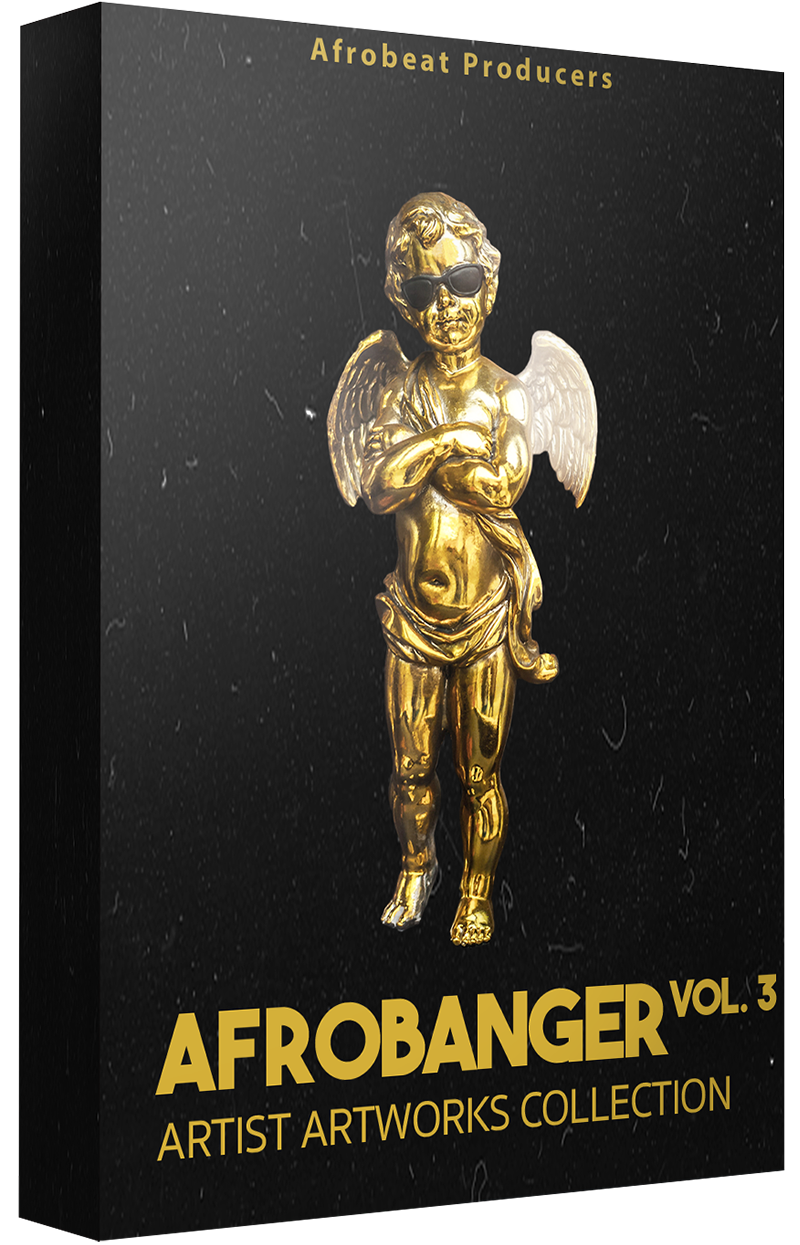 PURCHASE ANYTHING WITH YOUR GIFT CARD
---
We would like to also add a complimentary gift card that could be used in our store to purchase any given sample pack. You can take a look and explore the other soundbanks and products we've built up over the years or use it on upcoming packs!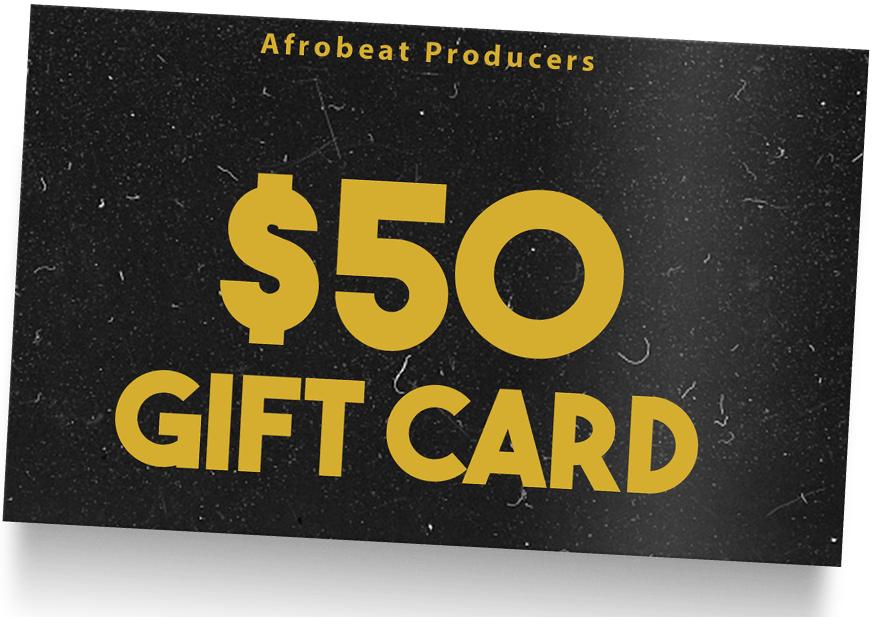 Free Beat Review and Reconstruction for the first 50 Licenses
---
As a way of saying thank you for being one of our earliest purchasers of the Afrobanger Vol. 3 [Gold Edition] we are also throwing this free service. Our team of Sound Engineers and First Class Afrobeats Producers are going to look into your beats to help optimize your beats to the fullest potential. We would tell you what you aren't optimizing well in your beats and even fix the beats free of charge.
A Free 1-hour Consultation with O.Y Productions for the First 20 Licenses
---
O.Y Productions would be granting the First 20 Licenses a One – Hour Video call where producers can talk to him about their challenges and directly talk to him and hear his solutions to their individual issues. You can learn a lot from his over 12 years' experience on wide ranging topics on Music Production.
Donating Part-Profit to Children Charity Organizations
Children foundations
We'll be Supporting these Children Charity
---
A percentage of Profits made from the sales of the Afrobanger Vol. 3 [Gold Edition] Producer Pack would be donated to the children charity. You are not only investing in your Career by getting this Bundle Sample Pack but also making great impact on these childrens lives.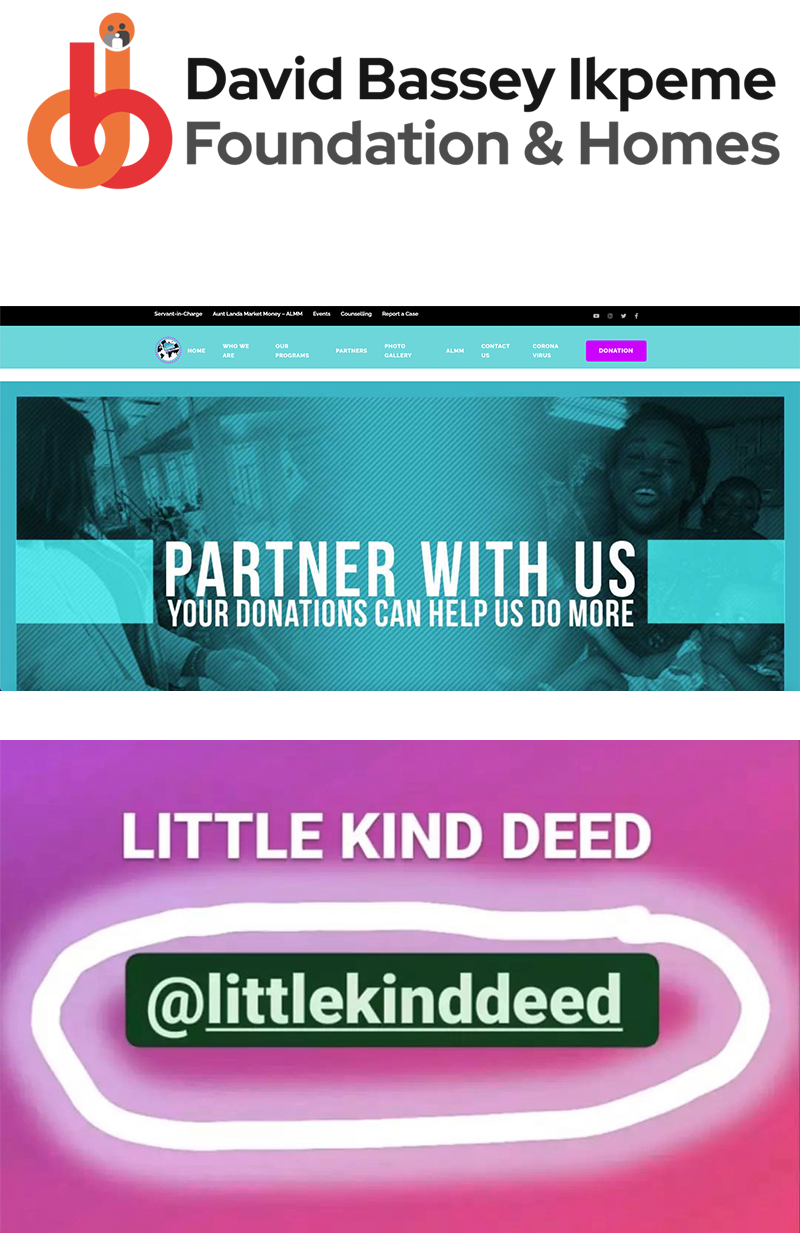 This
100% royalty free
Product suit contains:
270 Handcrafted Afrobeat Drum Loops
242 Authentic African Guitar Melodies
22 African Rhythmic Percussion Loops
92 African Afrobeat Vocal Loops
217 Afrobeat One Shots Drums
441 Afrobeat MIDI Melody Loops
50 African Talking Drums Percussion Loops
400 Afrobeat Melody Loops
26 Afrobeat Drum Rolls & Fills
90 Afrobeat Artist Cartoon Artworks
5 Afrobeat Vocal Mixing Presets
Over
2000+

Afrobeats Sounds
FREQUENTLY ASKED QUESTIONS
Need Help? We've got you covered!
What licensing rights come with Afrobanger Vol. 3 [Gold Edition]?
Licensing rights included:
 - Streaming on Spotify, Youtube, Soundcloud, etc
 - Beat lease sales on Beatstars, Airbit, etc
 - Placements with major artists
 - All files are 100% royalty free
What exactly am I ordering?
Afrobeatproducers.com sells Audio sample packs, MIDI kits, and preset packs. These are digital files used in Music Production and are compatible with all DAWs (Digital Audio Workstations), with the exception of preset packs being designed for specific software as notified. Most files will be .wav (audio) and .mid (MIDI; similar to Piano sheet Music, MIDI is notation that Digital instruments play and does not contain audio or sound in of itself).Basically, these products are helpful for creating music on the computer.
How do I place an order?
Simply add any packs to the store 'cart' using the 'Add To Cart' button, and when you're ready click the 'Check Out' button. You may be brought to a special offer page where you'll have the option of adding one of our BEST offers to your purchase, or simply continuing on to check out.
How can I pay for my order?
You have many options! We accept all major payment providers including Visa, Mastercard, American Express, Discover, Diners Club, Apple Pay, Google Pay, and Meta Pay.
You can pay in installments via Sezzle. We're proud to accept crypto payments via Coinbase (Bitcoin, Ethereum, Litecoin, Bitcoin Cash, USDC).
Lastly you can use Express Checkout via PayPal Express, and Google Pay.
Store prices are all represented in United States dollars.
Are the Sounds 100% Royalty Free?
Yes. All Afrobeat Producers samples, melodies and presets are 100% Royalty Free and cleared for commercial use. This means you can use them in your productions, tweak them however you want and keep 100% of the profit.

You may not however, redistribute the sounds as your own. They are only licensed to be used by the person or entity who purchases the pack.
Do i need a special software to use the Afrobanger Vol. 3 [Gold Edition]?
For the samples, melodies, basslines and chord progressions (MIDI), you don't need any special software other than your DAW such as Ableton, FL Studio, Logic etc.

How will I receive my order?
Upon order confirmation you will be redirected to an order summary page containing a link to your Downloads Dashboard.
You can also Please check your inbox, After order confirmation you will be emailed a receipt with Download Link.
What is your refund policy?
Digital products are not eligible for refunds due to their intangible nature and impossibility of being returned. Please click here to see our refund policy.
I'm having difficulty accessing my order...
If you are still having trouble logging in or accessing your order, please email support@afrobeatproducers.com with as much information as possible.
How will the pack be delivered to me & How long will it take?
The Afrobanger Vol. 3 [Gold Edition] pack will be delivered to your email (which you will fill in at checkout) in the form of a Download link. This will be sent directly after the payment is processed, which is usually no longer than 15 seconds after your purchase, so almost instantly!
How long will the Bonuses and Discounts be Available?
The bonuses are exclusive to this offer and the discount is a limited time offer. If you wait, you might miss out and you will never be able to get the bonuses. Secure your copy and take advantage of the Discount whilst you still can.