The Ultimate AmaPiano Sample Pack
Eveything you NEED to create AmaPiano BANGER 💣
Licenses Sold: 70
Licenses Sold: 70


*This Pack is a limited release - only 100 licenses available
AmaPiano Drum Loops Collection
$75
AmaPiano Melody Loops Collection
$75
Percussions Loops Collection
$50
Guitar Loops Collection
$75
Log Drum Loops Collection
$20
Rolls & Fills Loops Collection
$50
Snare Rolls Loops Collection
$20
*BONUS: How To Make crazy AmaPiano Course
$150
*BONUS: AmaPiano FLP Project Files
$250
variant is: ProductVariantDrop
variant is: 8144551674020
variant is:
ULTIMATE REVIEW OF THE AMAPIANO SAMPLE PACK
The Complete AmaPiano Sample Pack
A total complete package of everything you need to create an amazing AmaPiano Music.
All loops have been carefully recorded and optimized for use with a variety of DAWs, providing maximum flexibility and creative freedom. You can easily manipulate each loop, chop them up, or combine them to create something entirely new.
The Ultimate Amapiano Melody Loops Sample Pack has everything you need to add that authentic Amapiano vibes in to your tracks.
The Ultimate Amapiano Sample Pack is compatible with all major music software and formats, including WAV and Apple Loops. It's also 100% Royalty-Free, meaning you can use the loops in your productions without worrying about any copyright issues.
Experience the power of authentic Amapiano Drum Loops and take your productions to the Next Level!
---
Featuring over 40 professionally produced Drum Loops, this sample pack provides a range of hard-hitting, groove-filled drum patterns, carefully crafted to bring your Amapiano productions to life.
Our expert sound designers have meticulously curated a wide variety of drum loops that capture the essence of Amapiano music, with each loop expertly crafted to provide the perfect foundation for your productions.
From hard-hitting kicks and snappy snares to syncopated percussion and intricate hi-hats, our Amapiano Drum Loops Sample Pack has everything you need to create authentic Amapiano beats.
All Loops have been meticulously recorded at high-quality and optimized for use with a variety of DAWs, ensuring seamless integration into your workflow.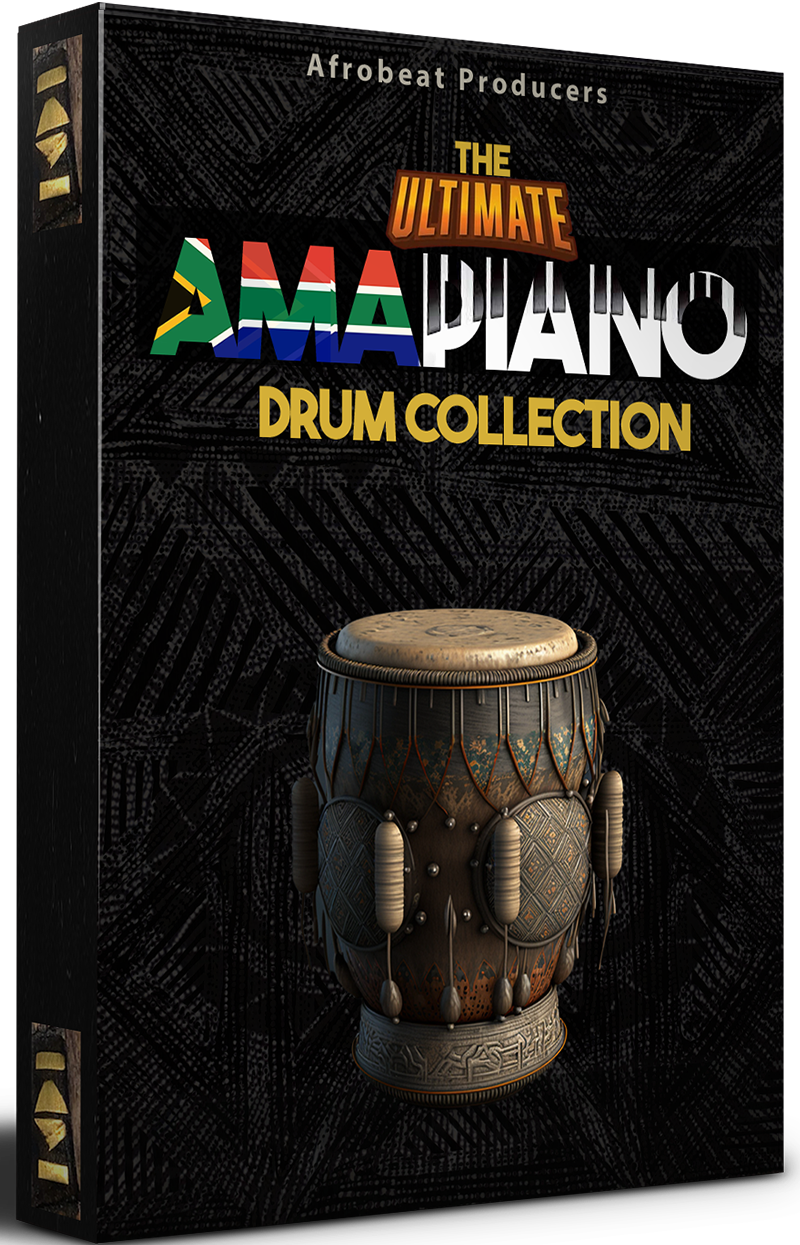 Melody Loops Collection
Amazing AmaPiano Melody Loops
Create authentic and catchy Amapiano tracks
---
The Melody Collection offers a wide variety of soulful, uplifting, and memorable melodic patterns. we've have meticulously crafted each loop to capture the essence of Amapiano music, bringing together a fusion of Afrobeat, Jazz, and House music.
Whether you're creating upbeat dancefloor fillers, chilled out jams or experimental tracks, the Melody Collection has you covered.
Loaded with soulful Rhodes keys, to jazzy saxophones and exotic African instruments.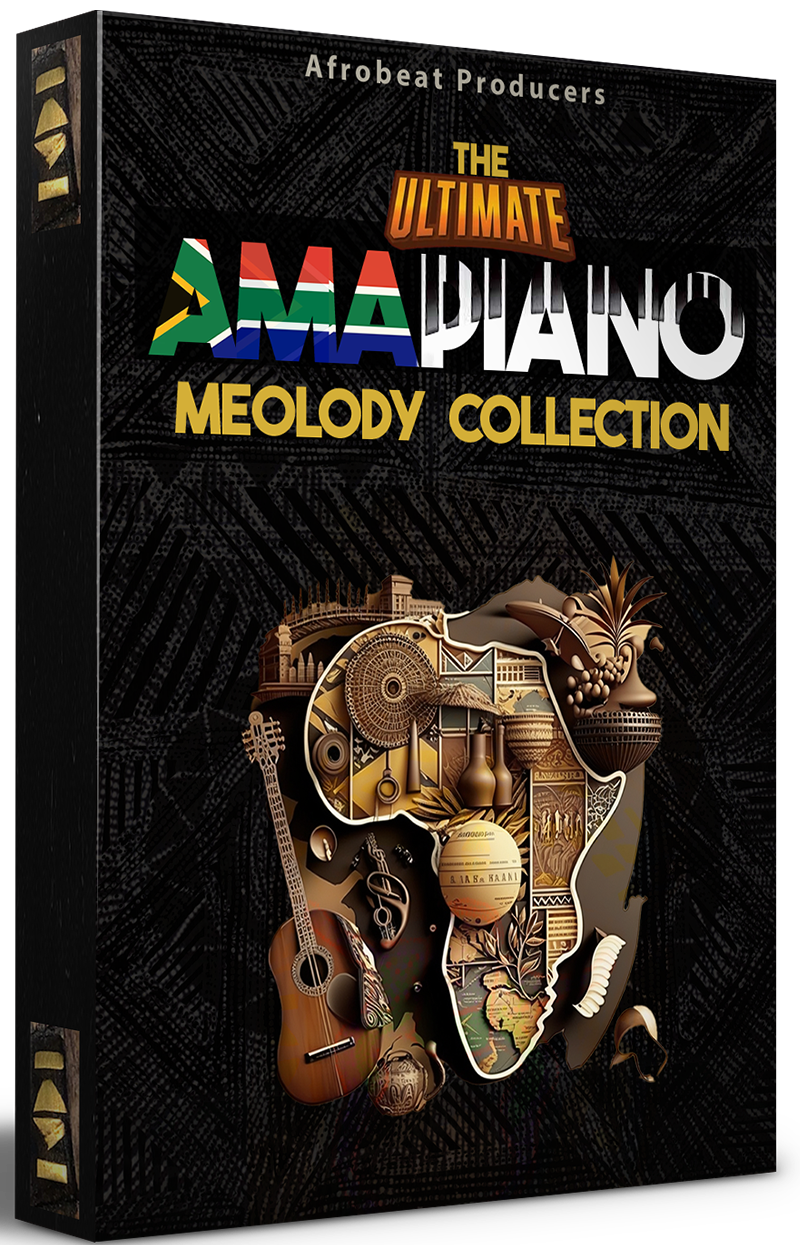 Percussions Loops Collection
Authentic African Percussions
A collection of authentic African percussion sounds.
---
The Percussion Loops provides a range of infectious and groovy percussion patterns, carefully crafted to bring your Amapiano productions to life from traditional African rhythms to contemporary house grooves.
You can easily manipulate each loop, chop them up, or layer them to create something entirely new.
From driving congas and shakers to tribal drums and metallic percussion, our Amapiano Percussion Loops Sample Pack has everything you need to add that authentic Amapiano sound to your tracks.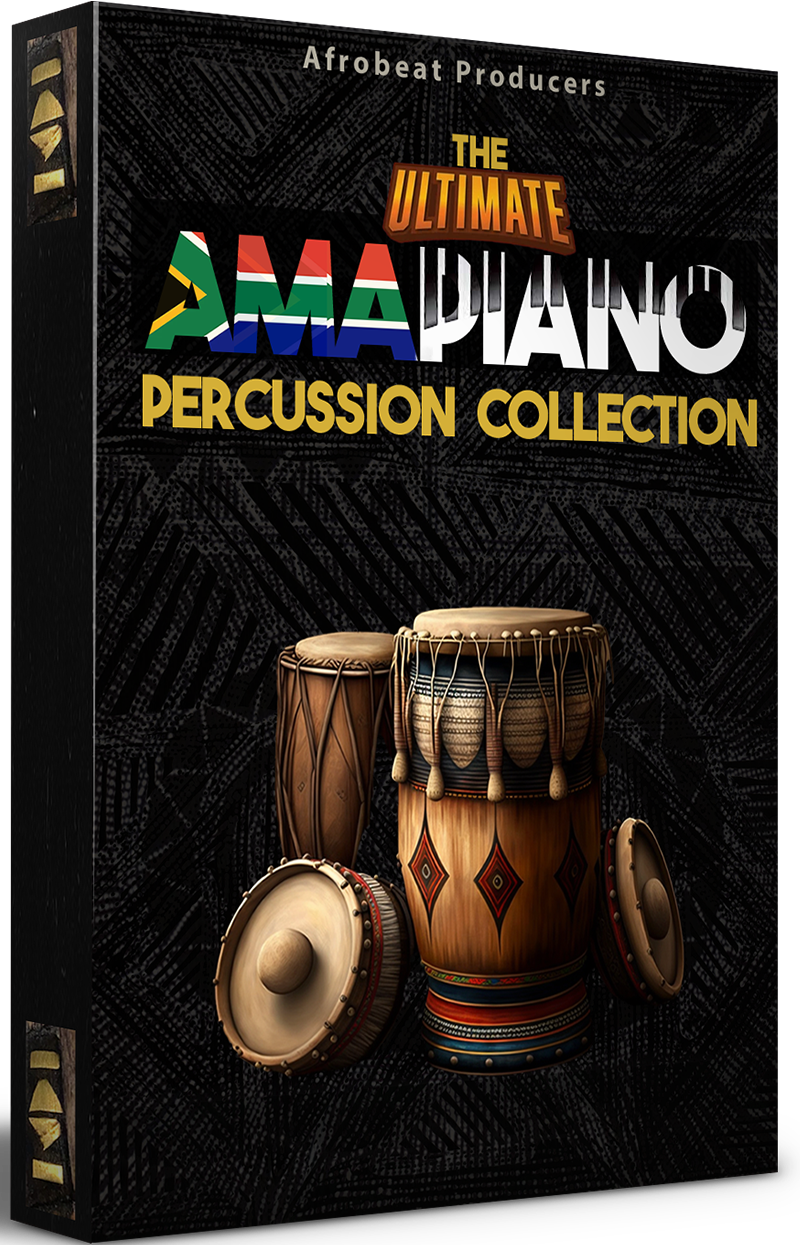 Guitar Loops Collection
African Strings Spicy
Melodious AmaPiano Guitar Loops that'll spark up your inspiration to create Top charting AmaPiano Music Hits
---
You will have access to a collection of High-Quality Guitar Loops that are specifically tailored for the popular Amapiano genre.
Each loop has been carefully crafted to capture the essence of the Amapiano sound, with its signature blend of Afro-house, jazz, and deep house elements.
With over 15 Loops to choose from, you will have no shortage of inspiration for your next production.
In addition you can easily customize the loops to fit your project's tempo, key, and overall vibe.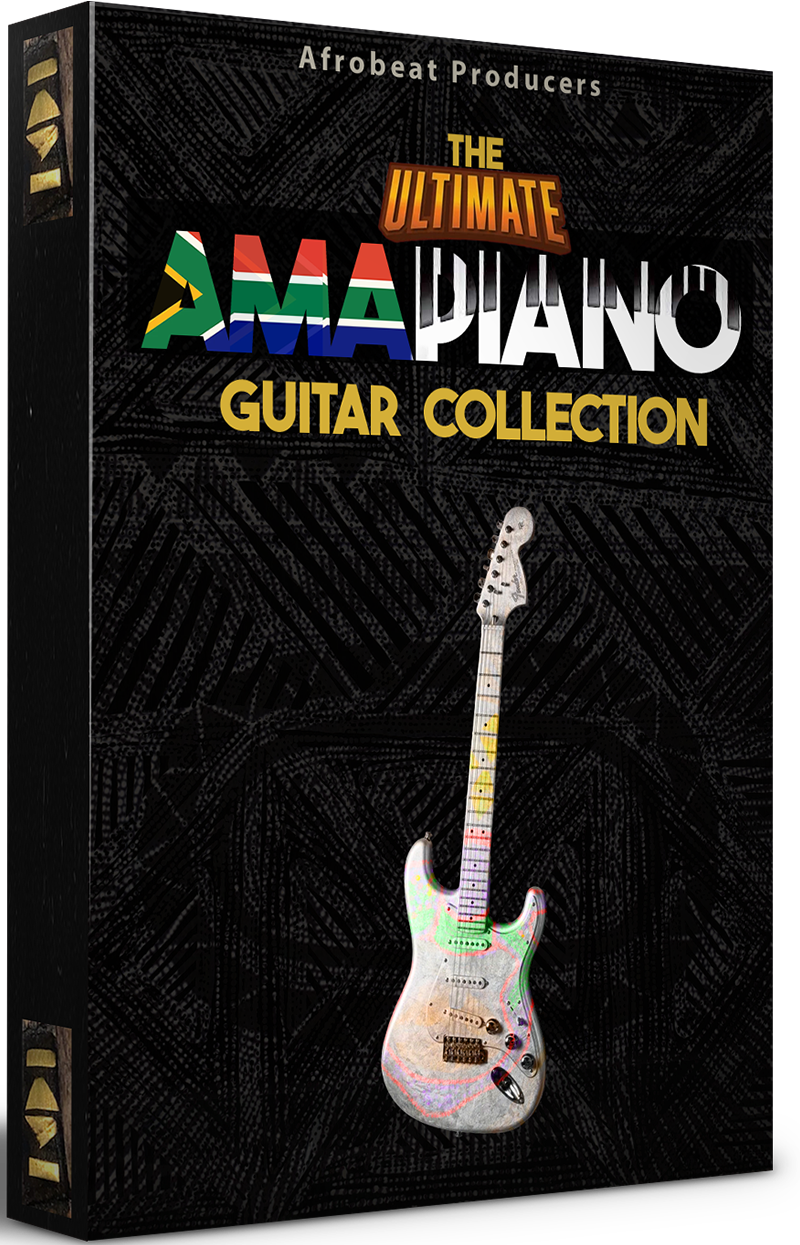 Log Drum Loops Collection
---
With a vast Collection of professionally recorded Log Drum Loops, all meticulously crafted to capture the essence of amapiano music.
The loops were created using high-quality Log Drum Sounds and expertly processed to ensure they deliver the perfect balance of warmth and punch.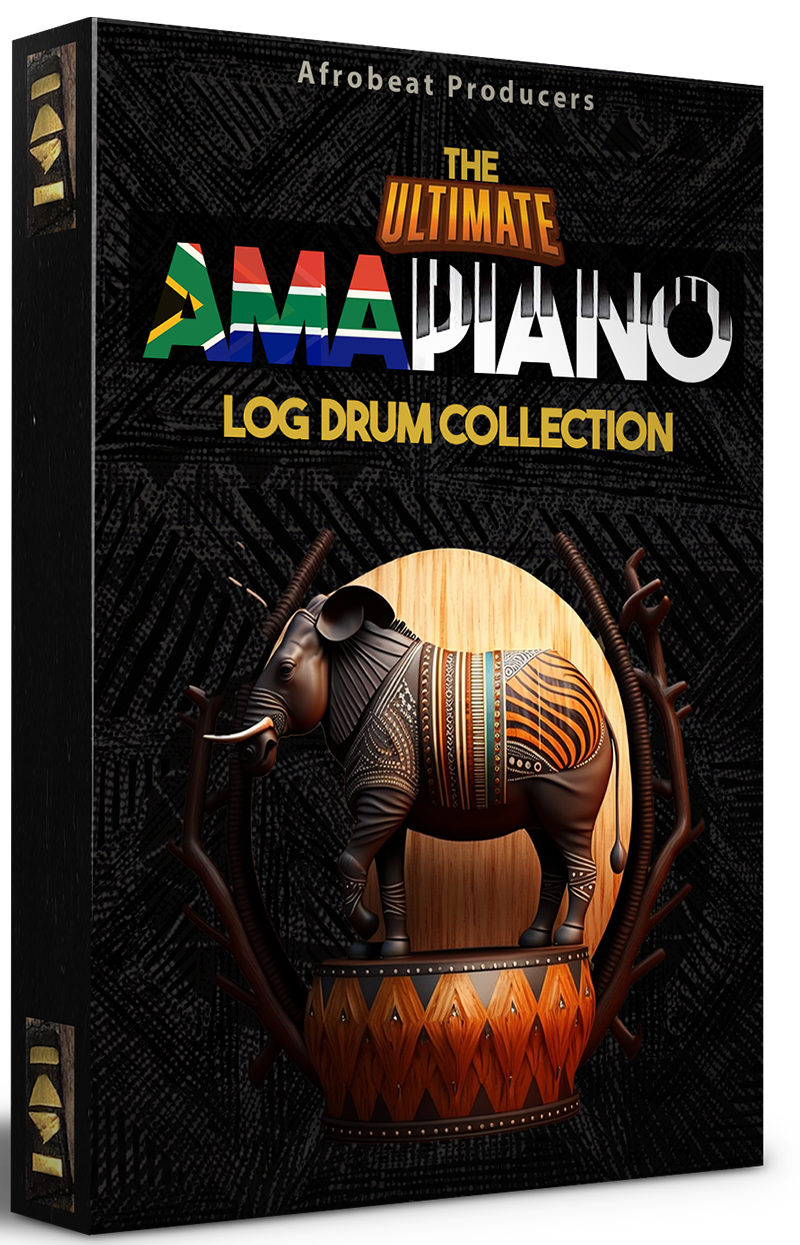 ---
With range of male and female vocal phrases, ad-libs, chants, and shouts, all expertly recorded and processed to ensure maximum impact and clarity in your mix.
Whether you're looking to add some catchy hooks to your Amapiano beats, or add some rhythmic accents to your percussion section, the Amapiano Vox Collection will help you.
With a range of tempos and keys to choose from, you'll have no trouble finding the perfect vocal loop to fit your project.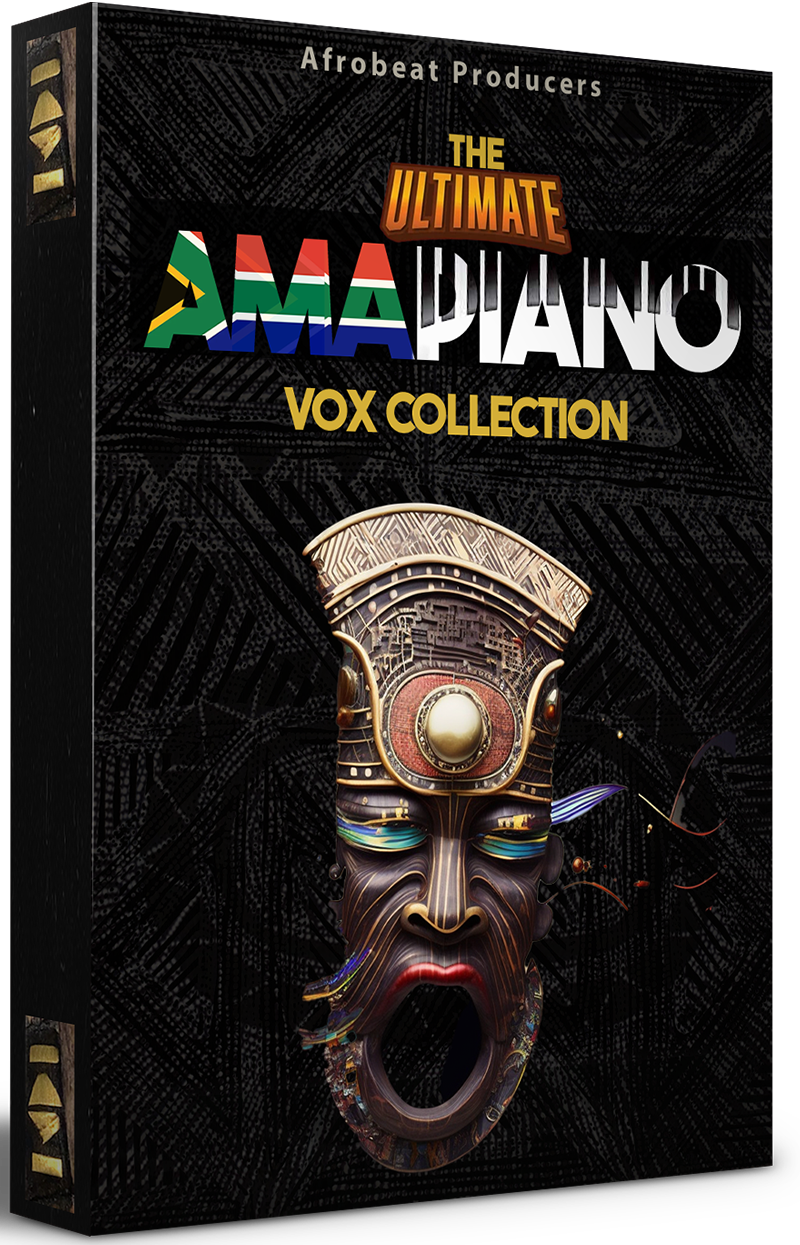 Rolls & Fills Loops Collection
Creative and Engaging Transitions
Rolls & Fills Collections
Add some excitement and movement to your AmaPiano tracks.
---
Expertly Handcrafted Drum Rolls and Fills designed to inject energy, movement, and groove into your tracks.
From rolling snare builds and classic tom fills to complex cymbal patterns and percussive rhythms, every sound in this pack has been carefully curated to provide maximum impact and creativity in your productions.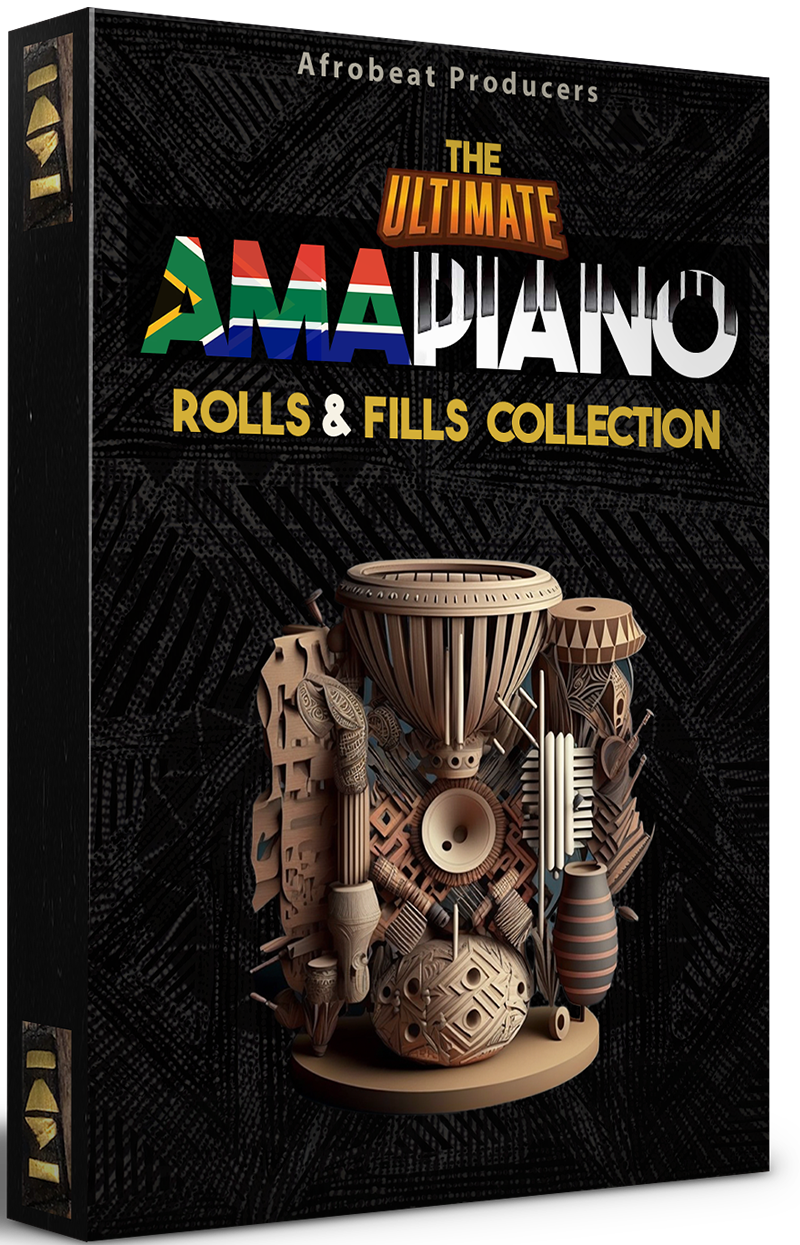 Snare Roll Collection
Add more spice to your AmaPiano Tracks
Add authentic South African snare rolls flavor to your AmaPiano tracks
---
This is a toolkit that you need as it's a comprehensive professionally crafted snare roll loops, inspired by the infectious grooves and rhythms of the Amapiano genre.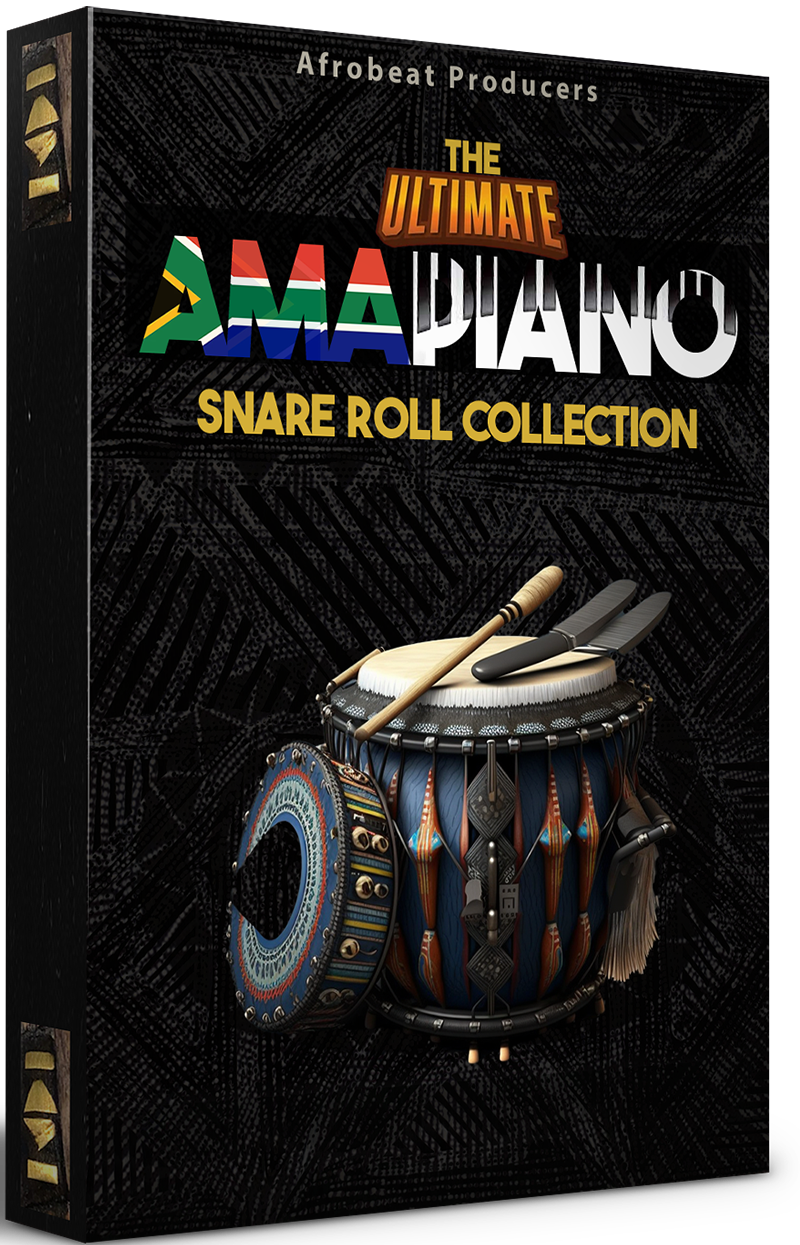 *BONUS: How To Make Crazy AmaPiano
Learn How to Create your own AmaPiano Hits!
AmaPiano BeatMaking Course
Master the art of producing authentic South African Amapiano beats
---
This comprehensive course is perfect for anyone who wants to learn the ins and outs of Amapiano production, regardless of their current skill level.
The course is taught by experienced producer who have worked on numerous Amapiano hits and have a deep understanding of the genre.
You'll be guided through the entire production process, from sound selection and arrangement to mixing and mastering, sharing their tips and techniques along the way.
The course is divided into multiple modules, each covering a different aspect of Amapiano production. You'll start by learning about the history and culture behind the genre, gaining a deeper understanding of its unique rhythms and instrumentation.
From there, you'll dive into sound design, exploring the specific sounds and textures that make up the Amapiano sound.
Next, you'll learn how to create dynamic and engaging arrangements, using techniques like drum programming, chord progressions, and melody creation to craft tracks that capture the essence of Amapiano.
You'll also get an in-depth look at mixing and mastering, exploring how to balance the various elements of a track and create a polished, professional sound.
Throughout the course, you'll have access to a range of resources and tools to help you perfect your skills.
These include sample packs, presets, and project files, as well as personalized feedback and support from the instructors.
By the end of the Amapiano Beatmaking Course, you'll have a deep understanding of the genre and the skills and techniques necessary to create your own authentic Amapiano tracks.
AmaPiano FLP Project Files
Blueprint of AmaPiano Hits!
Easily create your own unique AmaPiano tracks
---
With Amapiano FL Studio Project Files, you can create your own professional-sounding amapiano tracks without having to start from scratch.
Each project file is designed by professional Amapiano producers and is meticulously crafted to provide an authentic and immersive Amapiano experience.
With these files, you'll be able to effortlessly create groovy and infectious Amapiano beats that will keep your listeners dancing all night long.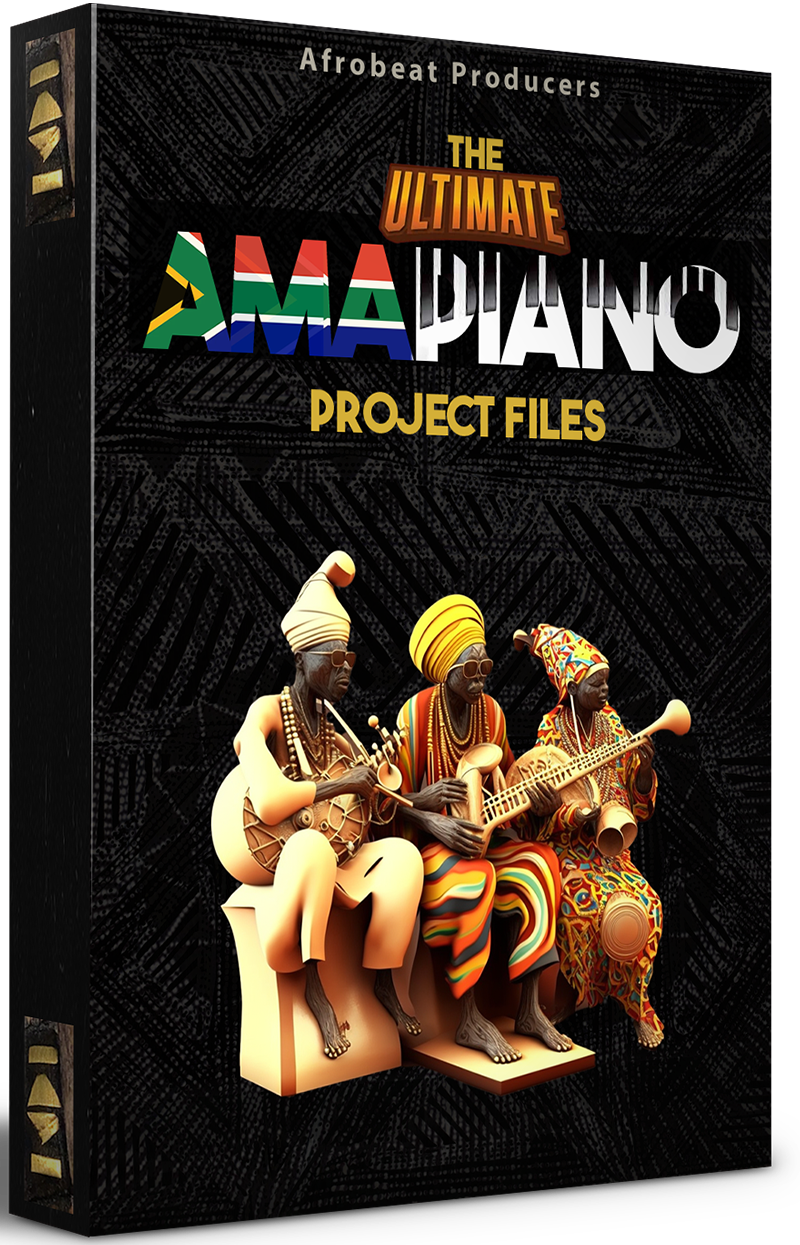 This
100% royalty free
AmaPiano suit contains:
110 Handcrafted AmaPiano Drum Wave Loops
40 AmaPiano Rhythmic Percussion Loops
350 AmaPiano One Shots Drums
30 AmaPiano Drum Rolls & Fills
500 AmaPiano Melody Wave Loops
80 Authentic AmaPiano Guitar Melodies Wave Loops
24 AmaPiano Log Drum Wave Loops
1 AmaPiano BeatMaking Course
Over
1500 AmaPiano

Sounds in this Pack
FREQUENTLY ASKED QUESTIONS
Need Help? We've got you covered!
What licensing rights come with The Ultimate AmaPiano Pack?
Licensing rights included:
 - Streaming on Spotify, Youtube, Soundcloud, etc
 - Beat lease sales on Beatstars, Airbit, etc
 - Placements with major artists
 - All files are 100% royalty free
What exactly am I ordering?
Afrobeatproducers.com sells Audio sample packs, MIDI kits, and preset packs. These are digital files used in Music Production and are compatible with all DAWs (Digital Audio Workstations), with the exception of preset packs being designed for specific software as notified. Most files will be .wav (audio) and .mid (MIDI; similar to Piano sheet Music, MIDI is notation that Digital instruments play and does not contain audio or sound in of itself).Basically, these products are helpful for creating music on the computer.
How do I place an order?
Simply add any packs to the store 'cart' using the 'Add To Cart' button, and when you're ready click the 'Check Out' button. You may be brought to a special offer page where you'll have the option of adding one of our BEST offers to your purchase, or simply continuing on to check out.
How can I pay for my order?
You have many options! We accept all major payment providers including Visa, Mastercard, American Express, Discover, Diners Club, Apple Pay, Google Pay, and Meta Pay.
You can pay in installments via Sezzle. We're proud to accept crypto payments via Coinbase (Bitcoin, Ethereum, Litecoin, Bitcoin Cash, USDC).
Lastly you can use Express Checkout via PayPal Express, and Google Pay.
Store prices are all represented in United States dollars.
Are the Sounds 100% Royalty Free?
Yes. All Afrobeat Producers samples, melodies and presets are 100% Royalty Free and cleared for commercial use. This means you can use them in your productions, tweak them however you want and keep 100% of the profit.

You may not however, redistribute the sounds as your own. They are only licensed to be used by the person or entity who purchases the pack.
Do i need a special software to use the Ultimate AmaPiano Pack?
For the samples, melodies, basslines and chord progressions (MIDI), you don't need any special software other than your DAW such as Ableton, FL Studio, Logic etc.
How will I receive my order?
Upon order confirmation you will be redirected to an order summary page containing a link to your Downloads Dashboard.
You can also Please check your inbox, After order confirmation you will be emailed a receipt with Download Link.
What is your refund policy?
Digital products are not eligible for refunds due to their intangible nature and impossibility of being returned. Please click here to see our refund policy.
I'm having difficulty accessing my order...
If you are still having trouble logging in or accessing your order, please email support@afrobeatproducers.com with as much information as possible.
How will the pack be delivered to me & How long will it take?
The Afrobanger Vol. 3 [Gold Edition] pack will be delivered to your email (which you will fill in at checkout) in the form of a Download link. This will be sent directly after the payment is processed, which is usually no longer than 15 seconds after your purchase, so almost instantly!
How long will the Bonuses and Discounts be Available?
The bonuses are exclusive to this offer and the discount is a limited time offer. If you wait, you might miss out and you will never be able to get the bonuses. Secure your copy and take advantage of the Discount whilst you still can.